Dear Friend,
Next week begins the 2020 spring Legislative Session in Springfield. As we get going in the new Session, Governor Pritzker will be delivering his 2nd State of the State address to a joint Session of the House and Senate. The annual speech is usually used to provide a general picture of the state of affairs in Illinois and to lay out the Executive branch's priorities for the coming Session.
This year, I am hopeful that the Governor will focus on two key areas: Corruption and ethics reform and property tax relief.
An expansive, ever-growing federal investigation into wide-ranging corruption in Illinois government has shaken Springfield to its core…and rightly so! With almost weekly news reports of public officials being arrested, indicted, raided, or otherwise ensnared in the investigation, I have to believe that solving corruption and ending the self-dealing that plagues our state has to be a high priority. House Republicans have been calling for expanded reforms for months.
At the end of the fall Veto Session, I voted to create a Joint Ethics and Lobbying Reform Commission to study and tighten up our ethics and lobbying laws. So far, that Commission has held two hearings and more meetings are scheduled. My good friend and colleague State Rep. Patrick Windhorst (R-Metropolis) is a member of the Commission and we speak regularly about the progress. As I learn more, I will keep you informed!
Cleaning up State government must be a high priority in the coming Session. The citizens of Illinois deserve a government they can be proud of!
We also must tackle the issues that are causing Illinois to lose population in great numbers. Our property taxes are among the highest in the nation. The combined tax burden on our citizens ranked Illinois 51st out of the 50 States and Washington DC – the least-friendly State in the nation to taxpayers in the country by WalletHub.com last year.
Illinoisans' pay high sales, property, and income taxes. The high costs of rampant public corruption and a crushing tax burden have sadly caused Illinois to lead the nation in population loss in the last decade.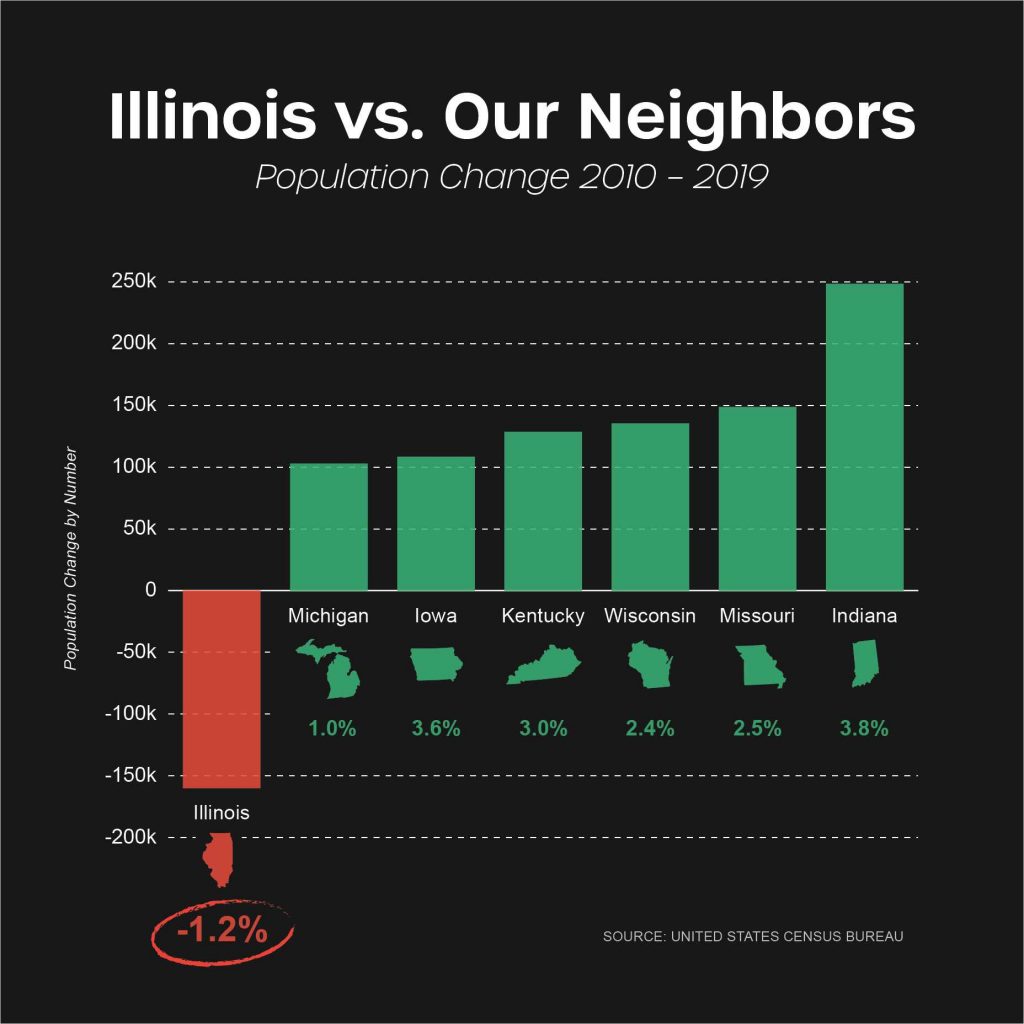 We can work together to achieve better results for taxpayers, but it will take bipartisan cooperation. A recent attempt by House Republican members to suggest more than 2 dozen common-sense ways to reduce Illinois' property tax burden was summarily rejected and ignored by the House Democrat-controlled Property Tax Relief Task Force.
What was supposed to be a bipartisan task force aimed at finding relief for taxpayers was unfortunately turned into a partisan tool to stifle efforts to reform the system.
Representative Windhorst penned a fantastic op-ed piece that discusses Illinois' property tax problem and the failure of the Property Tax Relief Task force that appeared in the Metropolis Planet and the Southern Illinoisan this week. Links to those stories are below:
Metropolis Planet – Time is Now – by State Rep. Patrick Windhorst :
The Southern Illinoisan – Property Tax Relief Task Force Fails to Deliver Results
Department of Natural Resources Offering Bike Trail and UTV Trail Grants
Southern Illinois is home to miles of beautiful bike trails that attract cycling enthusiasts from all over the country. The Illinois Department of Natural Resources (IDNR) recently announced applications are being accepted for grants through the Recreational Trails Program (RTP), Off-Highway Vehicle (OHV) Program, and Illinois Bicycle Path Grant Program. All three programs are great opportunities for financial assistance to expand, improve and grow recreational resources in Southern Illinois.
YOU CAN FIND THE LINK TO MORE INFORMATION ON THESE GRANTS HERE
Bryant: Carbondale, Kinkaid Lake Awarded OSLAD Grant Funds
January 23, 2020
MURPHYSBORO….State Rep. Terri Bryant (R-Murphysboro) is joining the Illinois Department of Natural Resources in announcing the release of grants for local projects to help communities acquire open space and develop and improve recreational facilities.
"I am happy to announce that $360,000 of open space and land acquisition grant funding will be heading to the city of Carbondale for Marberry Arboretum Accessible Trails and Fishing Pier, and $400,000 will be going to Kinkaid-Reed's Creek Conservancy District for a short-term camping facility," Bryant said. "Grant funding dollars have been scarce in years past, and I am happy to see entities that badly need some assistance finishing projects get that assurance."
According to a press release from the Illinois Department of Natural Resources, the OSLAD (Open Space Land Acquisition and Development) program can provide up to one-half of a project's funds. When combined with the investment of local matching funds, the $29.7 million in OSLAD grants announced this week will support more than $56 million in local park development projects and land acquistions statewide.
####
Stay Connected!
My office in Murphysboro can be reached at 618-684-1100 and my office in Mt. Vernon can be reached at 618-242-8115. You can email me at bryant@ilhousegop.org or leave feedback on my website's contact form at http://www.ilhousegop.org/contactbryant
Get the Illinois House Republicans Week in Review emailed directly to your inbox! Sign up today to get a first-hand look at the continuing legislative and fiscal challenges facing policymakers in Springfield.