Dear Friend,
It's back to school time in Southern Illinois. I would like to say a heartfelt "Welcome Back" to all students and a big "THANK YOU" to all the teachers, faculty, staff, and board members that serve our youth in Pre-K through 12th grade schools in Southern Illinois. Have a great year!
DuQuoin Back 2 School Bash

Elkville Back to School Bash
This was also 'move-in' week at SIU-C and you can already feel the energy of the new school year everywhere you go in Carbondale. I am so honored to represent SIU Carbondale! Best of luck to the students, thank you to the parents, teachers, and administrators on all your endeavors for the 2019-2020 school year.
As the new school year begins, I want to take a moment to encourage everyone to read up on school bus safety. Please exercise courtesy and restraint and refrain from distracted driving while traveling in school zones. Also, please use extreme caution when approaching buses with flashing lights and stop signs. The Illinois State Board of Education provides a helpful guide for motorists that encounter stopped school buses on the road. You can find all the information you need to know about School Bus Safety here.
Have a SAFE and wonderful new school year!
2019 Mount Vernon Senior Citizens Health and Wellness Fair a Big Success!
Thank you to the dozens of vendors and hundreds of senior citizens that made it out to this year's Mt. Vernon Senior Citizen Health and Wellness fair. Senator Schimpf and I have hosted this fair for the last 4 years together and the event keeps attracting big crowds. I hope everyone enjoyed the fair this year and we will see you again in Carbondale and Mt. Vernon next summer!
SIU Medical School Grand Opening!
SIU Family Medicine hosted a ribbon cutting and open house for its new building Thursday afternoon. The new facility is located on the campus of SIH Memorial Hospital in Carbondale. Congratulations to SIU and SIH!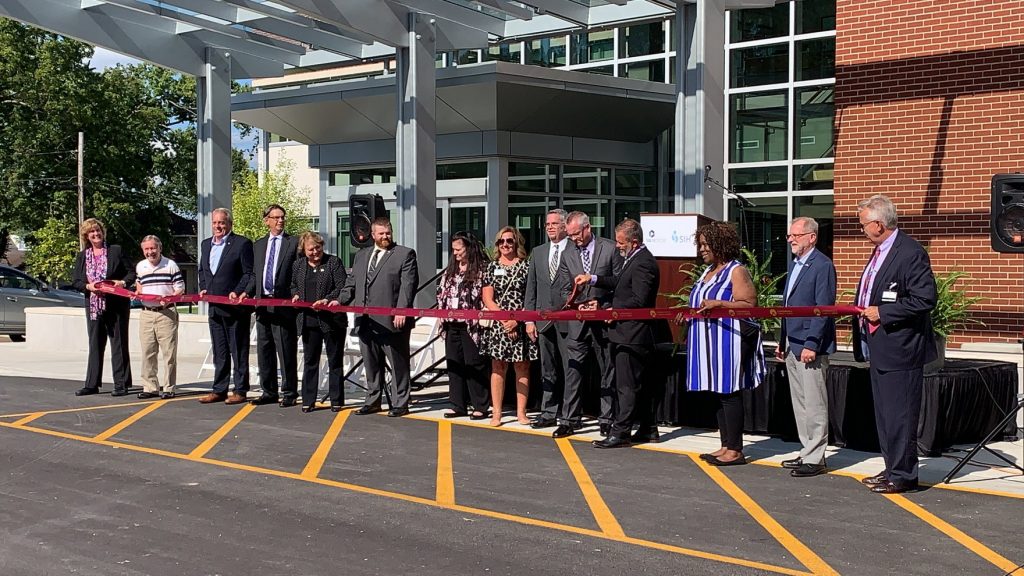 Traveling the 115th district!
I had the privilege to speak with several dialysis nurses in Carbondale. We talked about the need for more nurses in Southern Illinois and the importance of access to high quality
medical care for our citizens. Thank you to these nurses for their hard work and dedication to saving lives and improving the health of our family, friends, and neighbors.
Stay Connected!
If you have any questions, concerns, or if you wish to provide your input on pending legislative matters, please do not hesitate to contact my office in Murphysboro at 618.684.1100 or Mt. Vernon at 618.242.8115.