Dear Friend,
This week's Bryant E News is jam packed with action, from Springfield and beyond. It is my honor to serve you as your State Representative, and I hope you know that I am working hard every single day to make sure that our shared interests are being met.
Before we get to this week's news, I want to again invite you to a legislative town hall meeting and listening session at Mount Vernon High School on Monday at 6:00 p.m. More info on the Town Hall is below.
Who: 58th District State Senator Paul Schimpf,115th District State Representative Terri Bryant, and 117th District State Representative Dave Severin, Richard Pearson, Executive Director of the Illinois State Rifle Association
What: Legislative Town Hall and Listening Session hosted by Southern Illinois State Legislators
When: Monday, March 25, 2019 – 6:00 p.m. – 7:00 p.m.
Where: Mount Vernon Township High School, Schweinfurth Theater
11101 Wells Bypass, Mt. Vernon IL 62864
Topics: Abortion legislation and legislative responses from Republicans, Gun control and 2nd Amendment rights legislation, Governor Pritzker's Proposed Tax Increases (Cigarettes, e-cigs, health insurance plans, plastic bags, gaming), Governor Pritzker's progressive income tax proposal
I hope to see you there. Now on to the rest of this week's news!
Monday – I 57 Expansion and Work Zone Safety Press Conference
I was proud to stand with IDOT and Illinois State Police officials and my fellow State Reps. Dave Severin and Patrick Windhorst and Senator Dale Fowler for a press conference to announce construction efforts and to remind drivers to be cautious this summer driving season.
Already this year, 14 Illinois State Troopers have been struck by moving vehicles on Illinois' highways. Scott's Law requires drivers to MOVE over when disabled vehicles are on the highway.
The press conference focused on Work Zone Safety and the I-57 Expansion. The project, when finished, would connect Chicago to Little Rock, Arkansas. The plan is to turn U.S. Highway 60 in Missouri in to the "Future I-57″.
You can watch the entire press conference by following this link.

Tuesday – Press Conference – Illinois Ranks 51st in Taxpayer Friendliness
My friend and colleague Patrick Windhorst held a press conference this week highlighting a Wallet Hub study that proves Illinois is currently ranked 51st of all the US States and Washington D.C. when it comes to the amount of State and Local taxes you pay.
The Governor, as part of his budget proposal has also floated the idea of raising taxes on the following items: plastic bags, cigarettes, e-cigs, health insurance plans, legalized cannabis, and legalized online betting. Those are some BIG bets, and the Governor's entire spending plan relies on the passage of these taxes.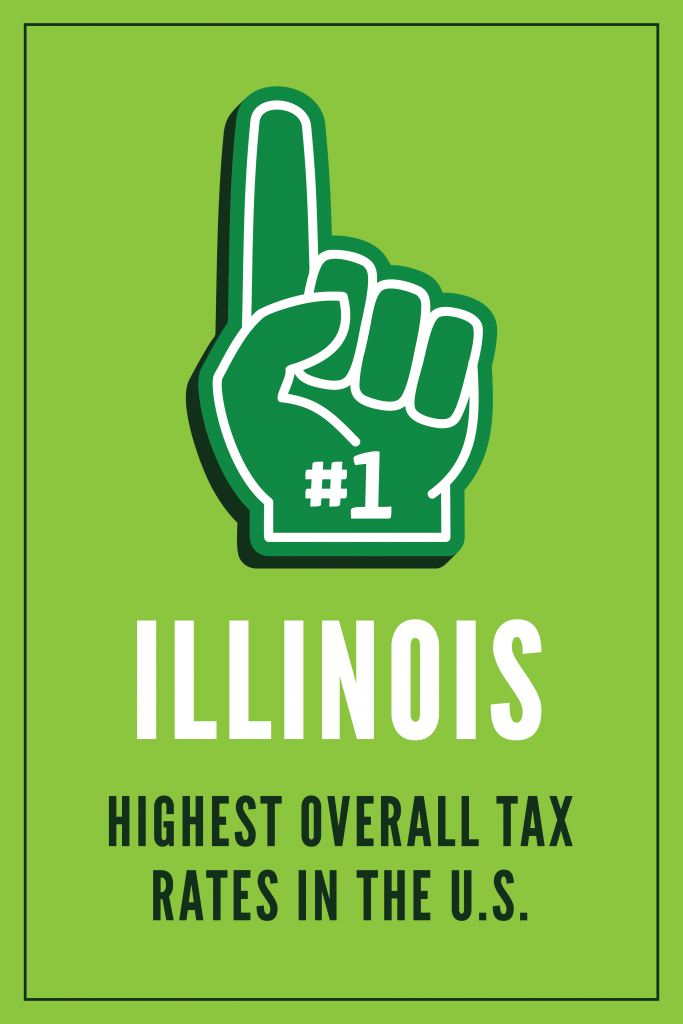 If you agree with me, then you know that Illinoisans are MAXED out on State and local taxes, sales taxes, property taxes, income taxes, and business taxes. Take a moment to read Rep. Windhorst's press release on that Wallet Hub study at the link below. Educate yourself on the State of our State's finances. Your future tax liability depends on it. PRESS RELEASE: Windhorst: Illinoisans Pay the Highest Tax Rates in the United States
Press Release:Bryant Takes the Lead in Springfield on Pro Life Rally Day
Springfield….State Representative Terri Bryant (R-Murphysboro) played a big role on Pro-Life Advocacy Day in Springfield on Wednesday. Bryant led a press conference standing with a dozen Republican House colleagues in opposition to legislation moving through the legislature that would strip the rights of the unborn and lead to an increase in taxpayer funded abortions.
Bryant, who is staunchly pro-life described HB 2495, HB 2467 and SB 1942 and SB 1594 as legislation that takes Illinois 'down the rabbit hole.' "Reading through the 'Reproductive Health Act', you can't help but feel like you've fallen through the rabbit hole…everything down is up, and everything up is down," Bryant said. "When you call legislation the Reproductive Health Act, you would expect that the bill would have something to do with reproducing life. In fact, the Reproductive Health Act reads more like the 'More Taxpayer Funded Abortions Act'."
Bryant went on to say that even though House Bills 2495 and HB 2467 (repeals the parental notification act) are stuck in a House subcommittee, SB 1594, legislation to repeal parental notification, cleared a Senate committee on Tuesday night.
"Just because the House seems stuck on its attempts, don't think that this issue is not moving," Bryant said. "Just last night, the Senate advanced legislation that removes a parent or guardian's right to be notified if a minor is going to have an abortion. We've seen a 50% drop in abortions in Illinois among teenagers since the Parental Notification Law has been enforced. The law was passed in 1995, and the Illinois Supreme Court has upheld it."
Bryant later was a featured speaker at the Illinois Federation for Right to Life's advocacy rally in the Capitol rotunda.
"I want to thank the thousands of pro-life Illinoisans for making the trip to your Capitol to have your voices heard on the issue of life," Bryant said. "The unborn are under continuous assault in Illinois. I am here today to stand with pro-life supporters that have come here to say that they will fight against these grotesque policies. We stand with women, we stand with the unborn, we stand for life!"
You can watch the Republican pro-life press conference by clicking here:
A moment in women's history: A Tribute to Jeane Kirkpatrick
I was honored to rise on the House floor on Thursday to honor Mt. Vernon native and the first woman to ever serve as US Ambassador to the United Nations, Jeane Kirkpatrick. Jeane at one time in her youth was an avowed Socialist. She later became Ronald Reagan's key international policy advisor.
Stay Connected!
There are several major issues left to be resolved in the coming two months ahead of the House's scheduled May 31 adjournment. Here's what I see coming down the pike:
The Governor's proposed constitutional Amendment to institute a progressive income tax.
Dealing with the Governor's proposals to raise taxes on plastic bags, insurance plans, online better, e-cigarettes, and cigarettes.
Legislation to legalize/not legalize cannabis for adult recreational use.
A capital infrastructure plan to rebuild crumbling roads, bridges, schools, and water treatment facilities across the State.
Passing a balanced budget that spends more than 36.5 billion dollars.