Dear Friend,
A Fallen Hero Returns to Southern Illinois as Pinckneyville Pays Respect

This coming Monday March 18 at 2:00 p.m. in Belleville, fallen soldier, and Pinckneyville resident Sgt. Holi Bolinksi's remains will return to the United States after she lost her life last week in Kuwait. Sgt. Bolinksi was one of two US soldiers killed in a vehicle accident. Sgt. Bolinski was a dedicated soldier, wife, and mother of 5 children. She will be missed, and I want to wish God's blessings on her family and on the community of Pinckneyville as she returns home to be laid to rest. Thank you Sgt. Bolinski for your service and sacrifice for our country.
I want to thank the Pinckneyville residents and fellow truck drivers for this inspirational story of support for Holli's father, Mark. Click here to learn more.
House and Senate Democrats File Legislation to Expand Abortion Rights and Procedures paid by Taxpayers and to End Parental Notification
Back on February 13th of this year, the following bills were introduced in the House: HB 2467: Parent Notice Abortion – Repeal and HB 2495: Reproductive Health Act .
HB 2495 — the so-called "Reproductive Health Act ". If passed it would repeal the Illinois Abortion Law of 1975. The bill seeks to create a fundamental right to abortion, with no restrictions or limitations, for any reason, throughout the entire term of pregnancy. HB 2495 also allows for non-doctors to do surgical abortions. This includes, but is not limited to, physicians, advanced practice registered nurses, physicians' assistants, or a person acting under the supervision of one of the above.
HB 2495 removes the rights of an unborn child who can survive outside the womb or is on the verge of birth. By removing all rights from the unborn child, legal justification for the crime of murder of an unborn child would appear to be undermined.
HB 2467 – repeals the Illinois Parental Notification Act of 1995. Illinois Parental Notification mandates that no physician can knowingly perform an abortion on a minor child (17 years old and younger) until that physician (or an agent of the physician) has ensured that the child's parent, grandparent, or legal guardian has received notice 48 hours prior to performing the abortion that his or her child is seeking an abortion.
Identical bills filed in the Senate have been scheduled for a Committee hearing next Tuesday. Those bills are SB 1942 and SB 1594.
Pro Life Rally Coming to Springfield on March 20
Another way you can show your support for the sanctity and innocence of babies in the womb is to march on Springfield with fellow pro-life believers on Wednesday March 20th. A pro-life rally will take place at 1:30 in the State Capitol rotunda.

Everything you need to know about the upcoming March for Life rally can be found by clicking here!
Press Release: Legislation to Study Tamms Minimum Security Facility Reopening Passes Committee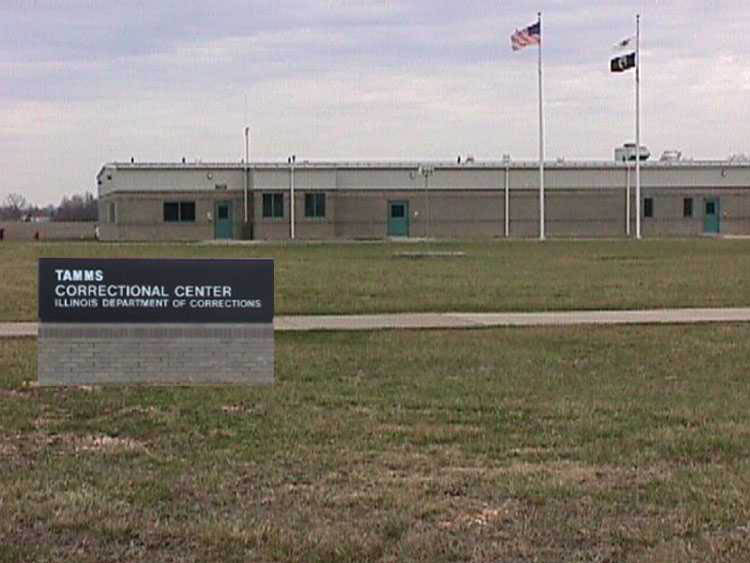 Springfield….State Representative Terri Bryant (R-Murphysboro) and State Representative Patrick Windhorst (R-Metropolis) joined forces in Springfield this week to pass legislation that creates a Task Force to study the reopening and repurposing of the shuttered Tamms Correctional Center.
Bryant was the chief sponsor of HB 210, and Windhorst served as chief co-sponsor of the measure.
"Reopening and repurposing the Minimum Security facility in Tamms would be helpful in reducing our crowded prison population, and would provide badly needed, good paying jobs for Southern Illinoisans," Bryant said. "I have worked very hard to get this legislation to move beyond the Committee process. I have been a strong advocate for reopening the Minimum Security facility in Tamms since before I started running for office. There are very powerful forces that closed the supermax, and I want everyone to know that this Task Force will not be studying reopening the supermax."
"I'm hoping that my colleagues will see how well the Murphysboro reopening and repurposing has gone, and that the Task Force would look deep into the economic impact that Tamms had on the area when it was up and running as a supermax, and the economic impact to the entire region since the facility was closed," Bryant said.
Rep. Windhorst says that the Tamms Minimum Security Task Force will be made up of 2 members of the House and Senate, the Director of Corrections, a representative of AFSCME, an appointee of the President of Shawnee Community College, an appointee of the President of Southern Illinois University, the Mayor of Tamms, and a member of the Alexander County board.
"The goal of the task force will be to study the regional impact that the facility closures had on Southern Illinois, and to study the feasibility of reopening the shuttered minimum-security facility," Windhorst said. "Reopening Tamms' minimum-security facility could help alleviate overcrowding, make our correctional officers safer, and provide good paying jobs to an area that has been economically devastated."
Having earned unanimous committee support on Wednesday night, HB 210 moves to the House floor for consideration.
####
Trico Trap Shooting Team Sportsman's Caucus Check Presentation
As a member of the Illinois General Assembly's Sportsman's Caucus, I have the privilege to offer Sportsman's Caucus grant money to local outdoor sporting teams. On Friday, I joined the Trico High School Trap Shooting team to present them with a check for $500 to support their efforts!
Stay Connected!
My office in Mt. Vernon is open Tuesday through Friday and my office in Murphysboro is open Monday through Wednesday and Fridays from 8:30 AM to 4:00 PM. You can also contact me directly through the Contact Form on my website at www.repbryant.com or at bryant@ilhousegop.org